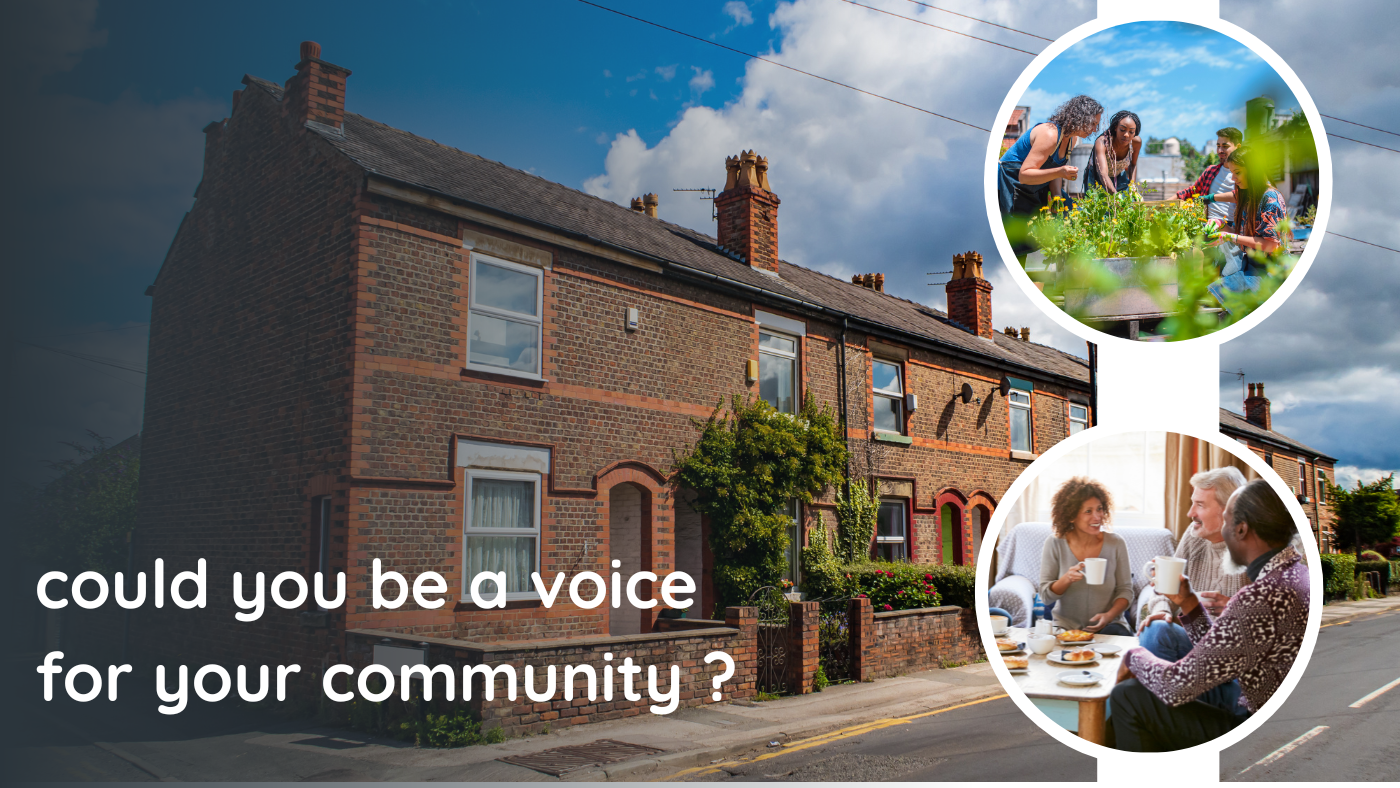 ---
There are many different ways to get involved to help improve services and make a difference in your community. 
You don't have to attend a meeting to be involved with MSV, you can influence our services in the comfort of your own home by taking part in surveys, becoming a pollster, giving feedback via social media, joining our readers or digital led groups.
There are lots of good reasons to get involved - you can make a big difference to what we do and the way we do it!
Our Customer Engagement Strategy outlines how we will engage with more customers.
Ways to get involved
Ad-hoc exercises
The Team will also run one-off focus sessions and Mystery Shopping based on feedback.
Sign up
If you would like to find out more, complete and submit the form below, or email involvement@msvhousing.co.uk 
TPAS (Tenants Participation Advisory Service)
You can become a member of England's leading tenant engagement service and have access to expert advice and resources to help you be at the forefront of engagement activities. You can read more about the benefits of being a member here.  Click here to view our MSV tenant membership application
If you have any comments or suggestions about how we can improve our services please get in touch or send an email with your suggestions to involvement@msvhousing.co.uk
---
* There is a legitimate interest for Mosscare St Vincent's Housing Group, 7th Floor Trafford House, Old Trafford, Manchester, M32 0RW to collate the personal details noted on this form. These are collected to process your enquiry and may be shared with third parties, for example; your local authority, for the purposes of responding to your enquiry. By completing this form, you accept these terms and conditions. The information is held for a six-year period from the latest entry and is then disposed of securely. You have a right to request access to, rectification or erasure of, restriction of processing of, to object to the processing of your personal data by us and to submit a data portability request by contacting us at the above address. If you believe that your personal data is being processed in any manner which is incompatible with the information provided in this privacy statement, you have a right to lodge a complaint with the UK Information Commissioner's Office.