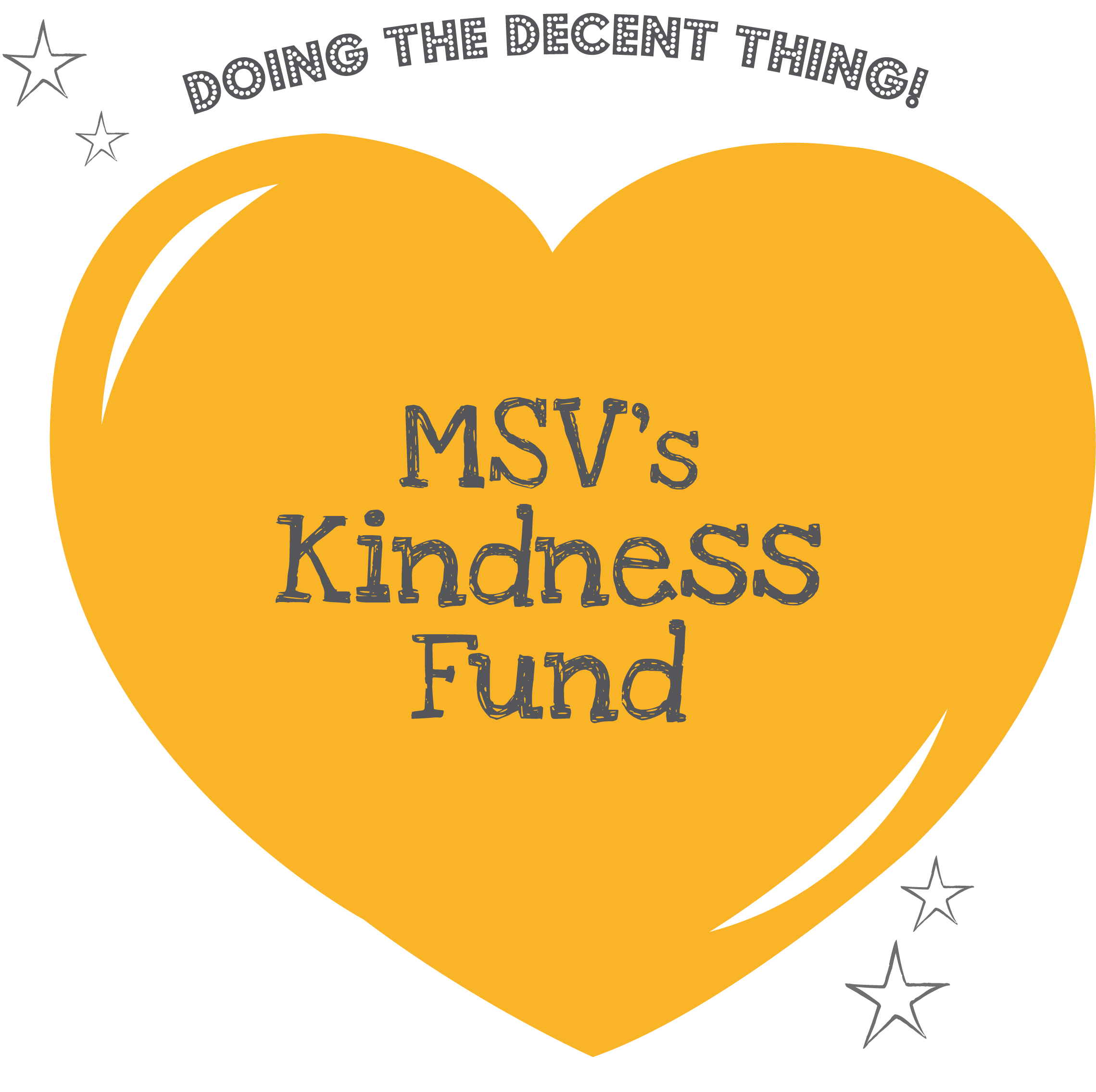 Want to make a difference to your community?
If you have a great idea but no funds to get your project up and running, then we want to hear from you!
MSV's Kindness Fund is a programme that offers funding to individuals and groups working within MSV's communities and neighbourhoods.
Apply for funding of up to £1,000 for projects that directly support initiatives that improves communities.
We are particularly looking to projects which address the cost of living crisis for our customers and communities.
Important: The start date of your project must be at least 8 weeks from date of submission. We are unable to support projects retrospectively. 
---
THE FUNDING PANEL
The Funding Panel meet last Monday of the month to assess your application against the criteria. Please bear this in mind with the start date of your project. After the Panel has met you will be notified of our decision. You must ensure you explain HOW our MSV tenants will benefit from your project. If your project does not positively impact our tenants and meet the criteria (see below) we are unable to fund your project.  
Eligibility criteria
MSV's Kindness Fund is available to individuals, constituted and non constituted groups working in MSV communities and neighbourhoods. This fund offers cash and direct support to initiatives that improve the health and wellbeing of people's lives and the places where they live. Projects must be delivered in the area identified and should be community-led.
Funding may not be applied for which would promote any religious or political cause.
Funding may not be applied for which would go towards the general running costs, e.g. utility bills, maintenance and repair of assets, etc.
Bidding organisations do not need to be constituted, but will need their own group account or nominate a recognised organisation e.g. (Church, Community Centre, School) to act as a banker.
The grant must be spent within 12 months but the activities can continue afterwards.
You can apply for MSV's Kindness Fund once, within any 24 month period – this will be calculated from the date of your last successful funding application
What type of projects receive funding?
There have been some amazing projects taking place over the years, and we are open to your ideas.
Green up where you live - this could range from growing your own food to creating a garden that's worthy of a 'Britain in Bloom' award.
Reaching out to the isolated and vulnerable - Like the elderly and young people living on their own.
Improve safety in your neighbourhood through an activity for young people that releases their potential.
Improve health - through things like armchair fitness classes, a community boot camp, a sports event or an outdoor pursuit.
Bringing people together - it could be the old and young, it could be different community groups. The end result is the same.
Building a stronger, happier, harmonious place for people to thrive
Tackle poverty - You can cook & eat healthy on a budget.
Get skills and improve individual capability.
Improve life chances or peoples wellbeing.
Step up through employment, entrepreneurship and training.
How much can I apply for?
We approve projects of up to £1,000. All applications will be assessed on individual merit.
What happens next?
Following receipt, applications will be assessed for eligibility against the criteria. We may contact you for additional information. Constituted groups will be required to submit a copy of the constitution or governing document. Eligible projects will be required to complete a 'Conditions of Acceptance' form and once the project is complete, complete an 'End of Fund' form which will be monitored against your aims and objectives and promoted as good news for all MSV customers. We are unable to further support groups who do not submit their End of Fund forms.
My Project was rejected, what now?
If you are unable to explain how your project positively impacts MSV tenants and does not meet our criteria, there are many other community funding streams available, such as Greater Manchester Police (Giving Back), Tesco Community Grants, Forever Manchester, Manchester Wellbeing Fund, Stockport Council, Rochdale Council, Bury Council, Bury Voluntary Community Faith Alliance, Oldham Action Together, National Lottery, The Prince's Trust to name a few. You may also find the Locality funding page useful.
Contact us
For further information, help and assistance, or to submit a hard copy of the application form, please contact the Community and Wellbeing Project Team email: involvement@msvhousing.co.uk