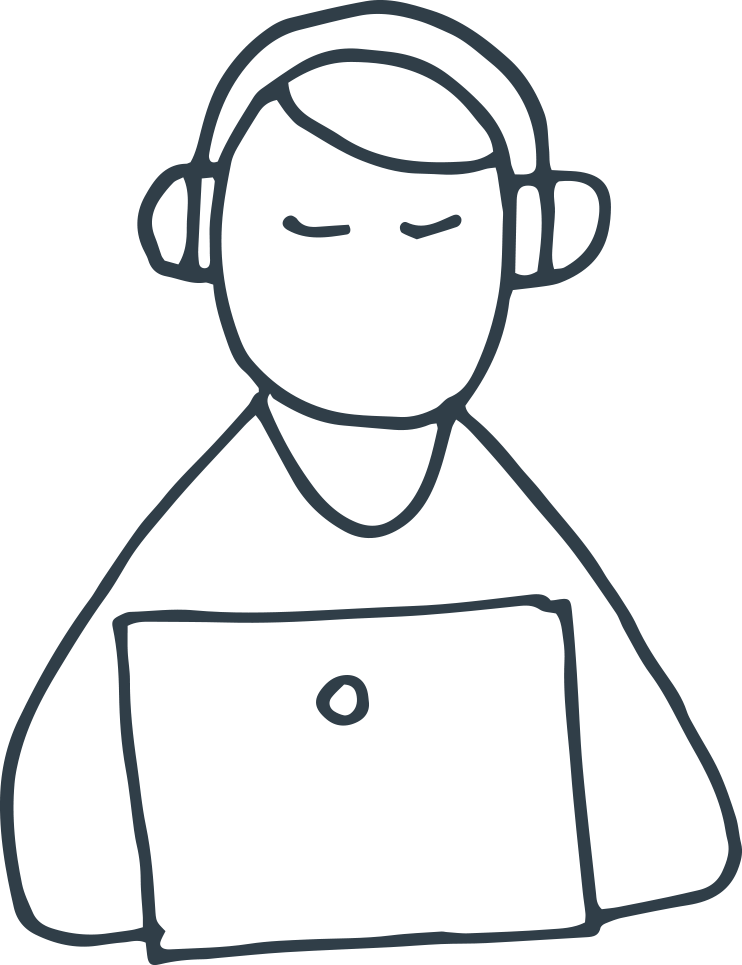 MSV's podcast series; Home Truths, talks openly and honestly with colleagues and the community about their lived experiences - the highs, the lows and everything in-between.
Listen to the latest episodes below:
---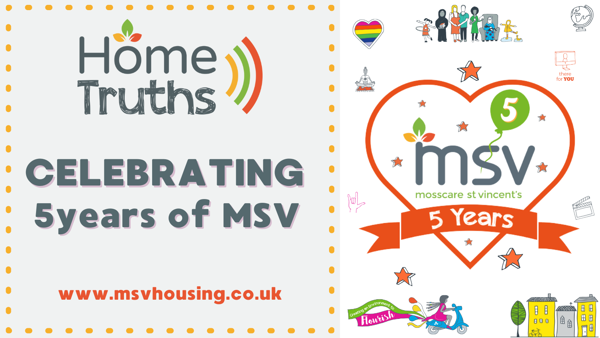 ---
OUT NOW! Episode 3: Celebrating 5yrs of MSV
In this episode we celebrate our 5th anniversary as MSV, since we merged back in 2017 - but actually, over 55 years shared history working in our communities, with our customers, to deliver a kind, thoughtful and caring service.
Many thanks to our customers, colleagues and partners for joining us on this brilliant journey!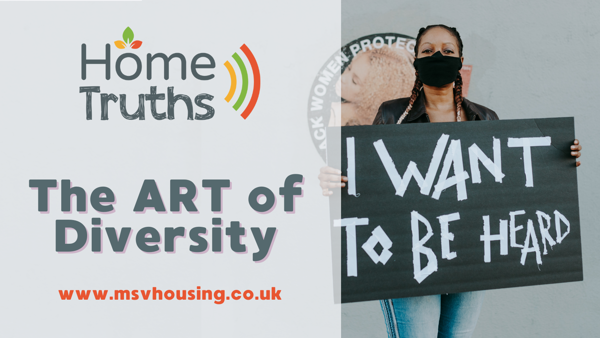 ---
Episode 2: The ART of Diversity
October is Black History Month and to mark the occasion we wanted to chat to people in our communities and colleagues about their stories and shared experiences. Sarah met with Chief Executive, Charlie Norman and Kemoy Walker, a Teacher and Youth Worker in Moss Side and MSV's Youth Ambassador. Kate met with our colleague Salma, Manager at Khubsuret House – one of our Later Living homes in Rochdale – to talk about racism and challenges she and her residents have encountered and overcome along the way.
We hope you enjoy this episode.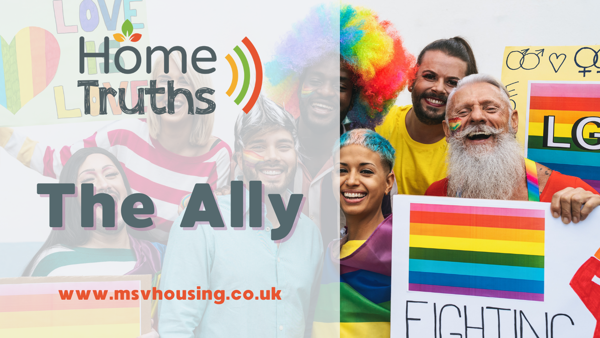 ---
Episode 1: The Ally
For Pride 2021 Sarah met with CEO Charlie Norman, Craig Moran, and Cath Coombe for an open and honest conversation about real-life issues that impact the LGBTQ+ community, their friends and family, and themselves. You'll also hear what it means to be an LGBTQ+ Ally as well as info on our staff Pride Group and customer forum called 'Rainbow Roofs'. 
It's not one to be missed! So sit back, relax, listen but most of all, enjoy and please share with friends.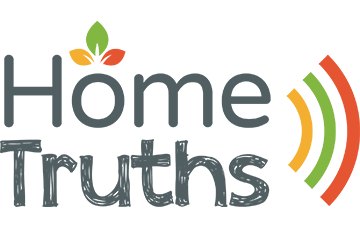 ---
If you have any ideas for future topics you'd like us to cover or would like to be featured on the podcast, please send an email to: marketing@msvhousing.co.uk.

We'd love to hear from you!