Read the latest edition of our customer newsletter for news and updates
Autumn 2023
You'll find an important merger update in this edition of the Voice. Simply head over to page 2 for an update from our CEO Charlie Norman.
Spring 2023
This edition has an important update from MSV's CEO Charlie on key issues we are focussing on and our commitment to you. 
Winter 2022
In this edition, you'll find details of our opening hours and repairs service over the festive season as well as information on damp/ mould, the cost of living and our winter warmth campaign.
---
Read previous editions of the The Voice below
Autumn 2022
The latest edition of The Voice has a special focus on the cost-of-living crisis and provides support and useful resources.
Summer 2022
This edition focuses on communication and how we are working hard to improve in this area. We've also included information on making the most of your financial resources where energy is concerned and also new initiatives such as our latest Nibbles n Natter events.

Spring 2022
Jam-packed with information including; details of our first Nibbles N' Natter customer Q&A, video's to advise on energy prices and how we can help with damp/mould in your home, as well as our promise to you and the standards you can expect.
Winter 2021
In this edition, you'll find details of our Christmas Opening Hours and repairs service over the festive period, as well as winter tips for you and your home and info on our Warm Hearts winter campaign.  

Autumn 2021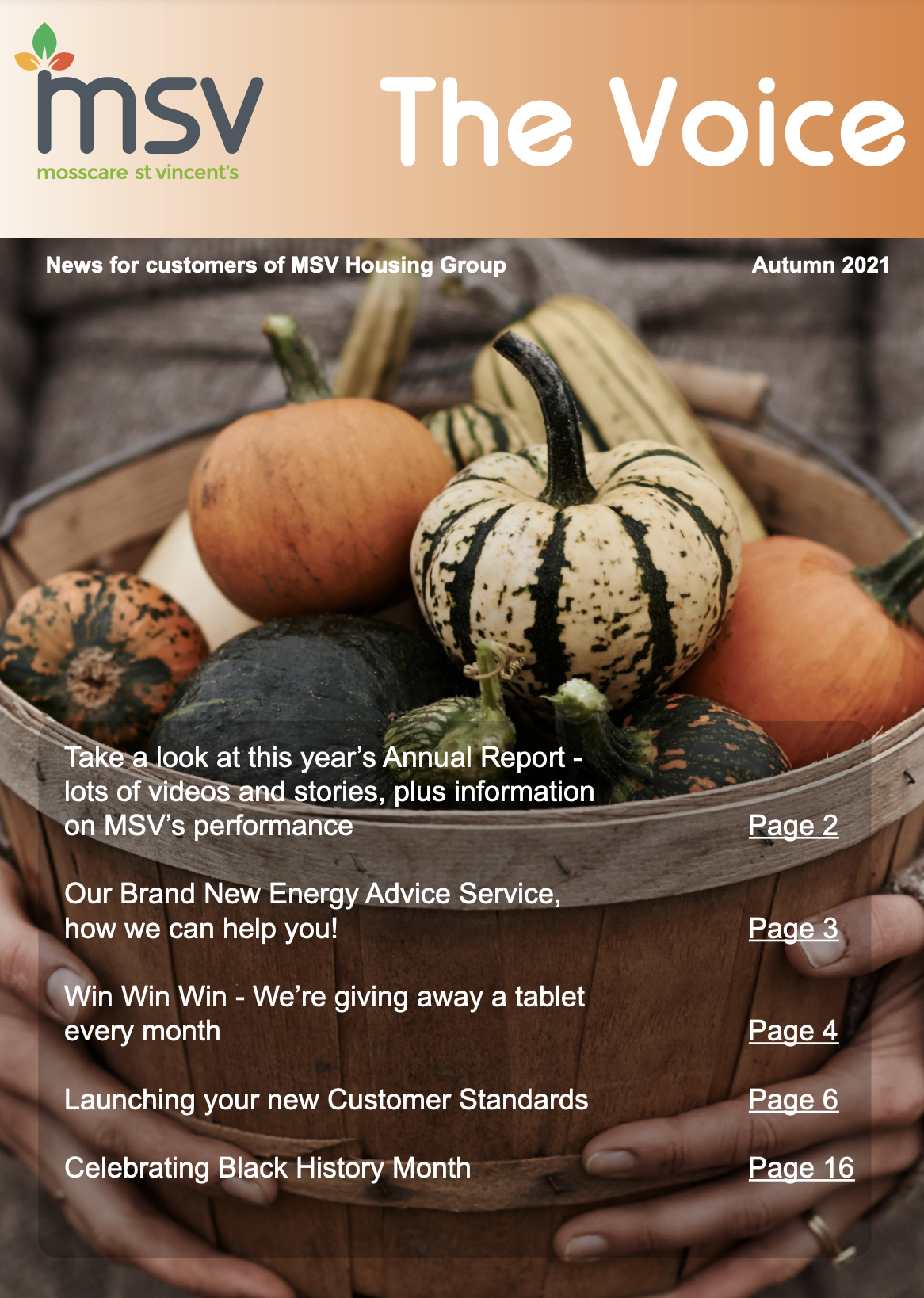 Here you will find details of our latest Annual Report and information on our free money-saving and energy advice services. There's also an opportunity to win an iPad! 
Summer 2021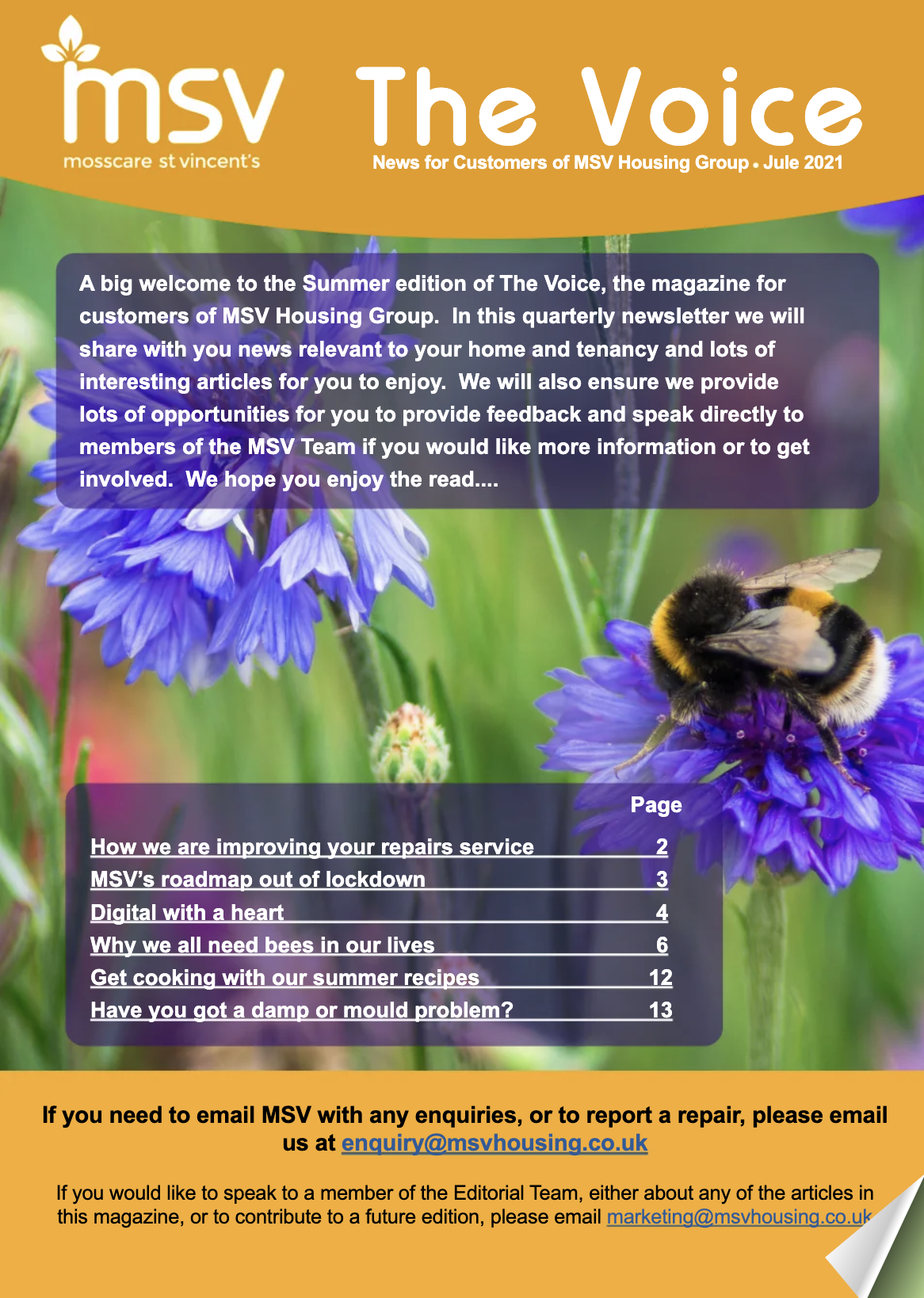 For information on our roadmap out of lockdown, what improvements we are making to our repairs service and how we are going digital with a heart!