Watch the Fire Safety video
Your health and safety are very important to us and by working together to take preventative measures, we can help you and your family stay safe from the risk of fire at home.
As your landlord, it is our duty to make sure that all our properties are compliant with current Fire Safety Standards.
We also carry out a range of other regular checks, including Fire Risk Assessments (FRAs), to check the fire safety of your building. Read our Fire Safety Policy and download guidance on Fire Safety in the Home.
---
Please ensure you are aware of the fire hazards in your home and actively work to reduce the risk of fire. Most fires can be prevented by taking some basic precautions and remember! If there is a fire in your home - Get out, Stay out and call 999 - don't try to tackle the fire yourself, and never go back into a burning building.
The most common causes of house fires are cooking appliances, faulty electrical equipment and leads. Here you will find preventative measures you can take to help keep your safe at home.
Plan Your Escape
When you move into your new home you should make and agree with your family an escape plan and practice it so everybody knows what to do, how to get out, and where to go and assemble in the event of a fire.
You only have 3 minutes to escape from a house fire. Would you or your household know what do in the event of a fire? Making an escape plan could save your life! Make a plan that will help you get an early escape.
1. What should you do in the event of a fire?
Plan your escape before a fire happens so that everyone can leave the house as quickly and safely as possible.
Identify two possible escape routes from every room and plan this with your household present.
Be sure that your escape plan takes into account the particular characteristics of each member of your family including age, physical conditions, and sleeping habits/hearing ability.
Teach children never to hide under the bed or in a cupboard. Allow children to master fire escape planning and practice before holding a fire drill at night when they are sleeping.
Practice fire drills and your escape plan with the alarm sounding. This will teach children to associate the alarm signal with the need to escape.
Meet at a pre-arranged spot outside the home, in order to ensure that everyone has escaped properly.
Practice your escape plan at least twice a year.
2. Leaving the house
Don't panic; stay calm.
Check each of the doors on your primary escape route before opening; if they feel hot do not open them, use your alternative escape route.
Crawl on the floor. Smoke and heat rise so you should keep as close to the floor as possible.
If your clothes catch on fire, don't run! STOP where you are, cover your face, DROP to the ground, then ROLL over and over to smother the flames.
3. Once you have left the house
Call the fire brigade. Make sure you give your full name and address.
Never go inside a burning building. Only firemen have the equipment enabling them to go into a fire.
Do not panic; stay calm. If you act quickly according to these guidelines you will increase your household's chance of survival in a fire.
Remember to test your fire alarms weekly.
Last year, Fire and Rescue Services in England attended over 143,000 false fire alarms due to faulty equipment. If your smoke detectors are battery-operated, change the battery at least once per year, with a good quality one. If mains-powered and it's faulty or broken, call us immediately on 0161 226 4211 and report it.
Kitchen Safety
Don't leave pans unattended
Take care if wearing loose clothing
Keep the oven, hob and cooker clean and free from grease
Once you have finished, check that appliances are turned off
Avoid leaving children alone in the kitchen
Don't cook if you are under the influence of alcohol or drugs
Remember to close your kitchen door at night when you go to bed or if you are leaving your home
Electrics
Make sure electrical appliances are kept in good working order and do not use them if there are any signs of damage or loose wiring
Unplug appliances before going to bed or when you are not using them
When changing a fuse, make sure you use the right one to prevent overheating
Don't overload sockets, avoid the use of electrical extension leads where possible and always make sure that they are to the correct British Standard
Keep portable heaters clear from flammable materials – don't dry clothes over them
Turn off electrical appliances before bed
Smoking
Never smoke in bed
Make sure cigarettes and other smoking materials are fully out before disposing of them
Always use an ashtray and put it on a non-flammable surface at night
Don't leave lit cigarettes unattended
Keep matches and lighters out of the reach of children
Where possible cigarette lighters should be filled outside
Safe and Well Visits from the Fire Service
Most fire and rescue services offer Safe and Well visits (previously known as Home Fire Risk Assessments or Home Fire Safety Checks). During a Safe and Well visit, a member of your local fire and rescue service will visit your home, at a time convenient to you to carry out an inspection of your home. The officers will:
Identify and make you aware of the potential fire risks within your home
Let you know what to do in order to reduce or prevent these risks
Put together an escape plan in case a fire does break out and ensure you have working smoke alarms
Organise a Safe and Well visit by contacting your local fire service
Greater Manchester 
Lancashire 
Cheshire 
Merseyside 
West Yorkshire
Following recent Fire Risk Assessments, it was recommended at some MSV schemes that all fire extinguishers be removed from communal areas. MSV ensure that adequate and appropriate fire safety measures are put into place to minimise the risk of injury or loss of life in the event of a fire.
It is not normally considered necessary to provide fire extinguishers in the common parts of purpose-built blocks of flats. A Fire extinguisher should only be used by those trained in its use, as there are different types of fire extinguishers for different types of fires. Each must be used exclusively for the type of fire they have been designed to extinguish to avoid making things worse.
MSV would not expect residents to try and fight the fire, instead, we would always insist that you evacuate the building following the guidance provided on the fire action notices on what you should do in the event of a fire. This advice is agreed by both fire and rescue and confirmed in the local government guideline for fire safety for purpose-built blocks of flats.
There are notices going up in the communal areas reiterating the above.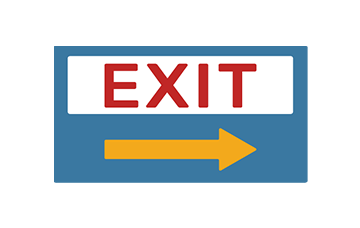 What do I do if I discover a fire in my home?
If you are in a room where the fire is, leave straight away, together with anybody else, then close the door.

DO NOT stay behind to try to put the fire out
DO NOT go back into your home for any reason
DO NOT use any lifts if your building has them
CALL 999 as soon as you are able to.
If you have any questions about any aspect of your fire safety, please do not hesitate to contact us