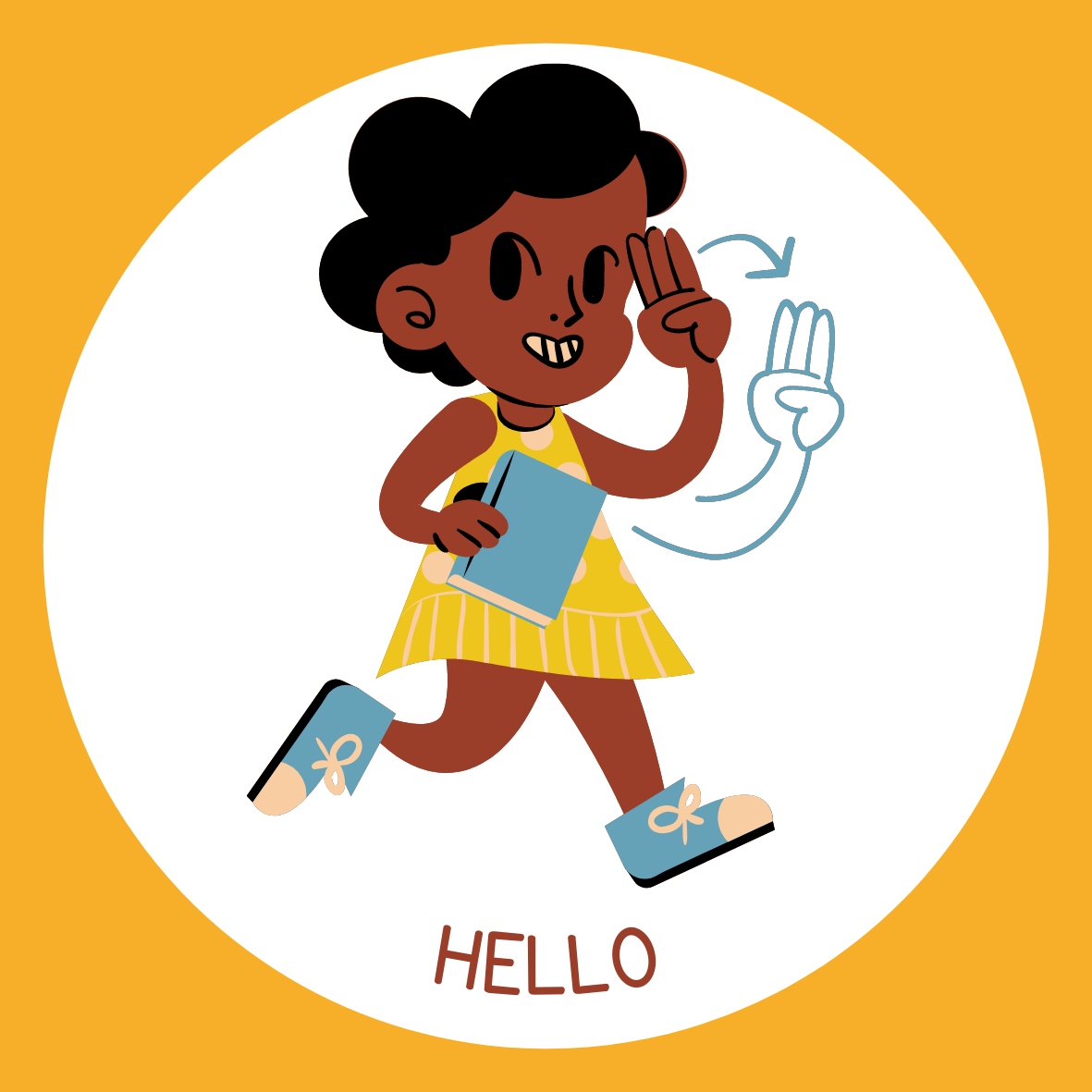 This week (2 – 8 May) is Deaf Awareness Week (DAW) and this year's theme is Inclusion.
This week aims to raise awareness of, and support, those who suffer from hearing problems and to promote inclusivity and equality. In the UK alone, there are over 12 million people living with some form of hearing loss, whether it is mild or profound.
Deaf individuals can often feel unsupported, unwanted, invisible, and excluded. Deafness very often goes hand in hand with other invisible challenges. One of these could be a daily struggle with mental health. This is especially daunting because mental health is an unseen condition that needs to be verbalised to be fully understood. If the voice is missing, as is the case for the Deaf people, the suffering is doubled, and thus the impact of exclusion is more prominent. 
---
Here at MSV, the Supported Housing Team are working in consultation with tenants living with disabilities to make sure their voices are heard or to better understand adjustments that need to be made and the development of policies and processes.
Please contact your Neighbourhood Officer if you would like to find out more or to discuss the support available to you.
We also want to do our part to create a digital world that's welcoming and inclusive to everyone. So we have added speech, reading and translation support to our website with the ReachDeck Toolbar.
Next time you visit us at www.msvhousing.co.uk click on the handy toolbar located at the top of each webpage and choose to have the text magnified or highlighted.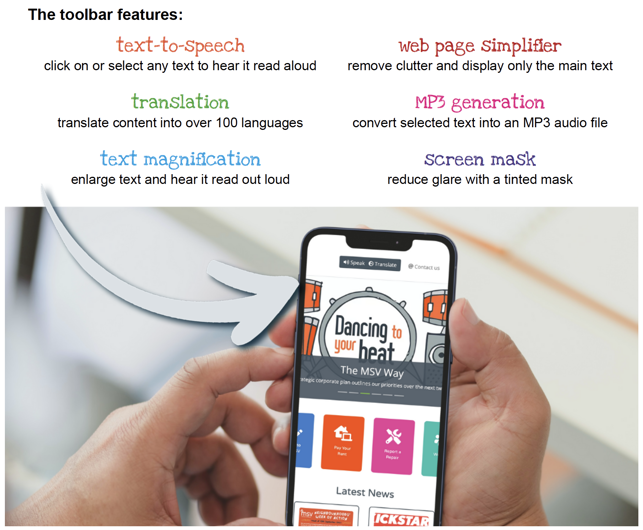 ---
We are also committed to making sure we support colleagues regardless of their disabilities and we are part of the government's Disability Confident Employer scheme.
As part of this, we actively advertise job vacancies to community partners working with disabled people (such as Manchester Deaf Centre) and offer interviews to candidates with disabilities who meet the minimum criteria. 10% of colleagues at MSV have a disability or long-term health condition and we work with these colleagues to make any reasonable adjustments they need and help them apply for Access to Work funding where necessary to facilitate this. We also provide specialist training for colleagues to make sure they know how to effectively work with a wide range of needs and understand how disability impacts people.

Read more about our culture as an equal opportunity and disability confident employer.
Is your hearing impaired in any way? Did you know that you can use BT's text relay service to call us? It's free!
How does it work?
All you have to do is download the Relay UK app.
Once you've downloaded the app and linked your phone number, you're ready to start making calls.
Just call our mainline number, 0161 226 4211, through the app. Once you get connected, the relay service is in the middle of the conversation. Whatever message you type gets relayed to us by them. Our replies get relayed to you by them. And we start a conversation. The relay service is free. Our out of hours provider uses this service as well. So even if you call when the office is closed to report an emergency repair, the call gets handled.