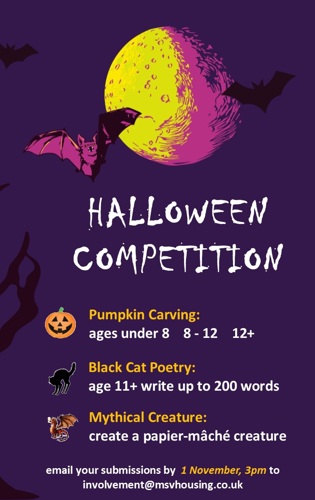 ---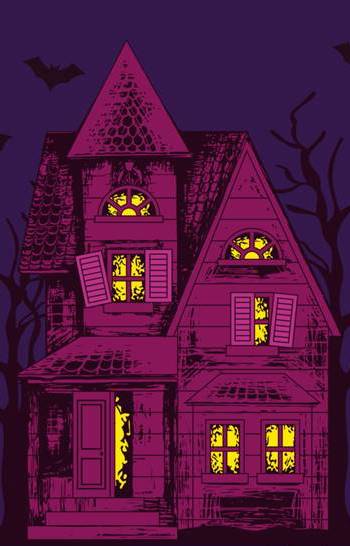 We are running a SPOOKtacular competition where you can WIN £20 high street vouchers
In each instance, email your photo and include your name, age and town, open to all!

Pumpkin Carving
Create a scary or whimsical character/scene. Competition age categories are:Under 8
Age 8 – 12
Age 12 and above
Additional Info: Why not give your pumpkin creation a name?
Pumpkin Walk
Given the new government restrictions, the health, wellbeing and safety of our community members is paramount. We recommend trick or treat is not advisable to take sweets and come into contact with people outside of your 'bubble'. However, there are suggestions within the community for children to go on a 'pumpkin walk' with an appropriate adult. When you see a pumpkin in a window, your accompanying adult gives you a treat – this avoids any cross-contamination. Please remember to socially distance at all times.
Please note: this is a suggestion as an alternative to trick or treating and should be undertaken at your discretion.
Black Cat Poetry 
200 words max. For ages 11 plus.
Calling all budding writers…We want to read your poems about Halloween – you might want to put a spin on this to include your experiences during the lockdown.
Additional Info: Don't forget to give your poem a title!
Mythical Creatures
Open to all ages. Create a mythical creature using papier-mache. Be BIG and BOLD, decorate with paints or any materials of your choice. Will it be Medusa, a Dragon, Kraken (sea creature), Siren/Mermaid, Minotaur, Werewolf, Griffin (part lion part eagle) – OR you might want to make up your own Mythical Creature.
Additional Info: Don't forget to give your creature a name, and tell us why you chose this creature!
 
We wish everyone the best of luck and look forward to seeing your entries at involvement@msvhousing.co.uk