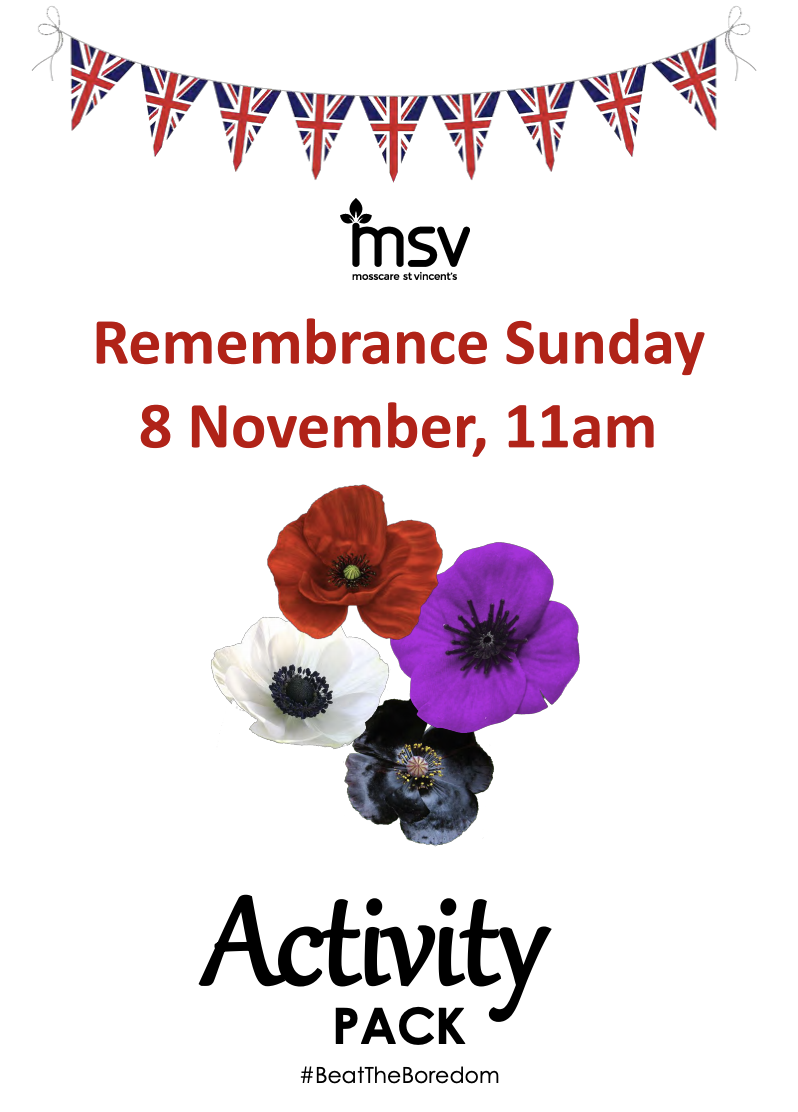 Join us on your doorstep for a minutes silence at 11am on Sunday 8 November.
Enjoy the activities in this special edition pack and chat to your neighbours from your doorstep, observing social distancing guidelines, or simply enjoy a cuppa and chat.
Download this special edition Remembrance Sunday of the Beat The Boredom activity pack.