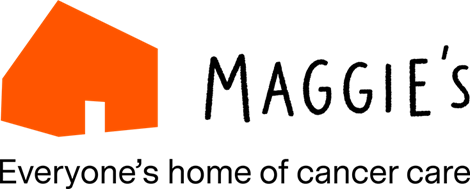 If you or someone you care about has been diagnosed with cancer, Maggie's can help...
---
Maggie's Manchester provides a free evidence-based programme of support for people with cancer and their loved ones in Manchester and beyond providing guidance, information, psychological support, benefits advice and facilitate various group activities.
In 2019 they received 21,535 visits from people affected by cancer, including 6,774 new visitors.
Through MSV's Rob Ferguson Fund, Maggie's will provide mindfulness courses in the coming year. Their experienced mindfulness teacher will facilitate three six-week courses that will introduce the participants (approx. 20) to mindfulness and useful techniques that will help them cope with the anxiety and distress caused by cancer, its treatment and everyday stressors. During the sessions, people will learn breathing and meditation exercises, how to ground themselves, shift their mindset to the positive, utilise self-compassion and build resilience. If, due to C-19 restrictions they are unable to facilitate these courses in person, they will offer them virtually.
Maggie's Manchester has successfully facilitated mindfulness sessions.
Participants' comments include…
"I feel I am better able to manage my fatigue as a result of the course"
"My feelings of anxiety have reduced a lot and I can now sleep better"
Mindfulness is an evidence-based practice, particularly important now when people experience stress, anxiety, loneliness, depression and existential crisis caused by the Covid-19 pandemic. The courses will support people with cancer across Manchester, including MSV served areas, help steady their mind, change unhelpful thinking patterns, inspire positivity and equip them with the techniques to cope with stress in the future.
Maggie's work in partnership with colleagues at the Christie Hospital, MacMillan, GP surgeries, mental health services, community support groups and local hospitals.
---
REFERRALS
If you have been in touch with a tenant who meets this criteria, please contact Maggie's with a referral
0161 641 4848