With many of us now spending more time at home, Greater Manchester Fire and Rescue Service (GMFRS) is urging residents to take vital steps to stay safe from fire.
GMFRS has recently launched the first Greater Manchester Fire Plan to set out its priorities for the region including; info on how the Fire Service will ensure vulnerable communities are protected, and it outlines the work GMFRS will undertake to help make our city-region safe. The plan includes six priorities and a number of commitments to residents, businesses and partners across Greater Manchester.


Read the Fire Plan 2021-25 and find a range of safety advice on the GMFRS website.
---
More accidental house fires have been recorded in the past year due to the impact of Covid-19, so it is vital we are aware of the risks and put routines in place that will help to prevent and protect our homes from risk of fire.
Keep your home and family safe by following simple tips from our Fire Safety video below or download the leaflet; Fire Safety in the Home
Did you know?
You're four times more likely to die in a fire if you don't have a smoke alarm that works.
Around half of home fires are caused by cooking accidents.
Two fires a day are started by candles.
Every six days someone dies from a fire caused by a cigarette.
About two fires a day are started by heaters.
Faulty electrics (appliances, wiring and overloaded sockets) cause around 6,000 fires in the home across the country every year.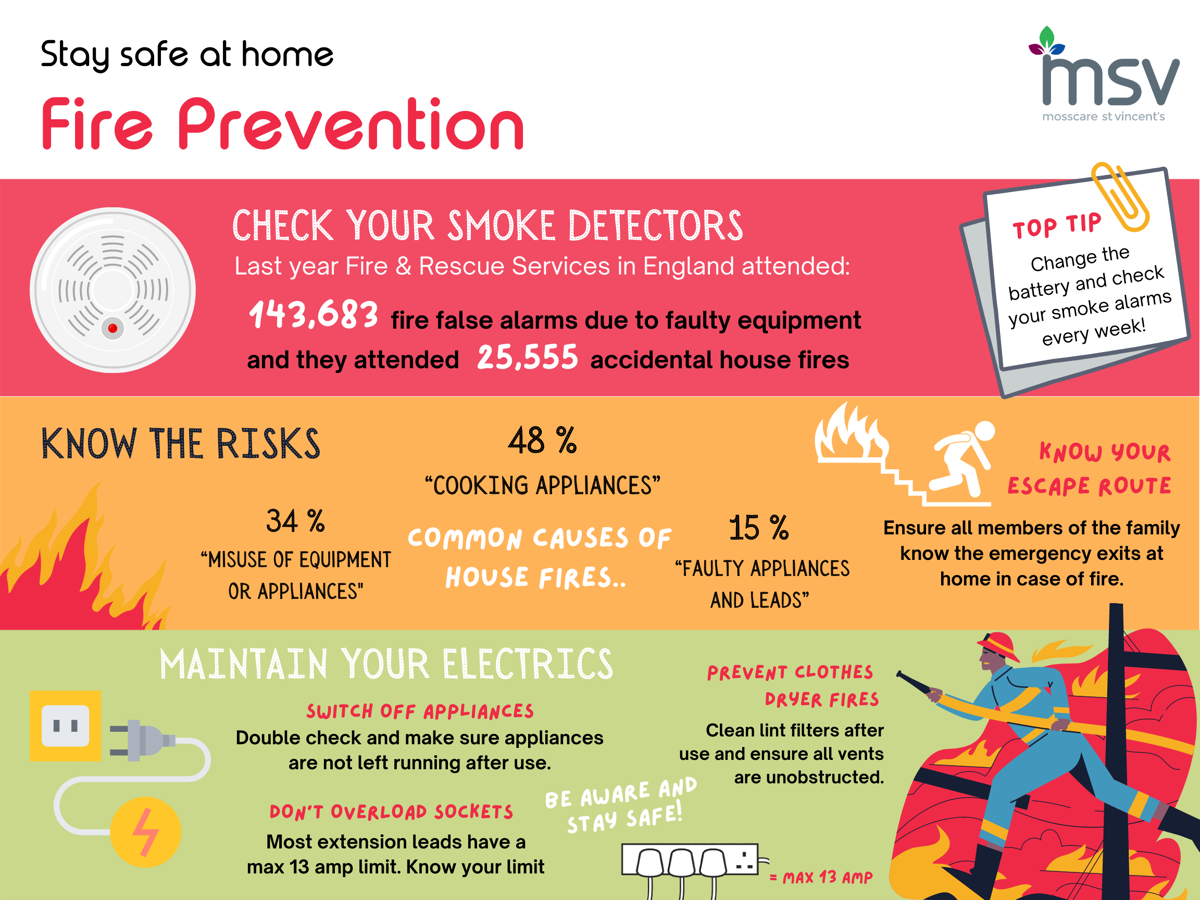 ---
Remember! If you encounter a fire, keep calm and act quickly. Get out, stay out and call 999.