Join Rainbow Roofs, our LGBT+ Customer Forum
As a proud member of HouseProud, we have partnered with other North West housing providers to create our LGBT+ customer group 'Rainbow Roofs'.
Meeting once a month, the group focuses on raising the voices of LGBT+ customers and issues impacting them.
So far the group have explored:
Hate crime and its impact on LGBT+ people
Housing for older LGBT+ people
LGBT+ calendar of events
LGBT+ training for MSV colleagues
We're looking for LGBT+ MSV customers to represent us at this important group.
Could our next member be you? Contact Cath Coombe at Catherine.Coombe@msvhousing.co.uk for more information.

Beat the Boredom Pack - LGBT+ History Month Themed

This LGBTQ+ edition activity pack celebrates LGBTQ+ History Month. We hope you enjoy reading about those influential people from history who made a mark on the world and positive contribution to the LGBTQ+ community by campaigning for equal rights for all. We have also included your favourites... word searches, crosswords, trivia and colouring.

Download the Beat the Boredom Activity Pack - LGBTQ+ edition 2021
Our LGBT+ Culture Recommendations:
Recommended film: But I'm a Cheerleader
Recommend TV: Schitt's Creek (available on Netflix)
Recommended read: Boy Erased by Garrard Conley
Inspirational Person of the Week - Gareth Thomas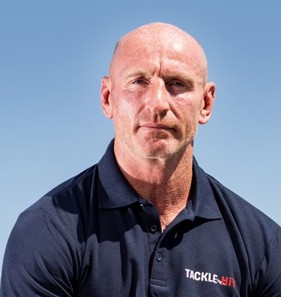 Gareth Thomas is the first Welshman to win 100 caps in Rugby Union, after scoring a try as Wales lost to Fiji in the 2007 World Cup. A prolific try scorer at international level, Gareth is listed ninth in the world on the all-time Test try scoring list. Gareth hung up his boots in 2011 and went on to appear in Celebrity Big Brother and ITV's Dancing on Ice.
Gareth made history in 2009 when he became the first rugby player to publicly come out as gay. To this day Gareth is still the most prominent sportsman in the UK to have come out publicly while still playing. Since 2009, Gareth has been a vocal advocate for LGBT+ inclusion in sports around the world.
In 2020 Gareth publicly shared his HIV positive status and has since paired up with The Terrence Higgins Trust and ViiV Healthcare to create the Tackle HIV campaign, tackling stigma and misinformation around HIV.
"I never set out to be trailblazer," said Gareth, "I did what I did because I had to take control of my life. What to me is more important is how I continue to live a life that's positive for people with HIV, or people with their sexuality to be able to look at me and say, 'He wasn't just a headline.'"
Gareth was honoured at 2020's British LGBT Awards for his work in raising awareness for HIV/AIDS and improving LGBT+ inclusion in sports.
Did you know?
Manchester was the first city in the world to commemorate its LGBT+ past, commissioning a local artist to set rainbow tiles into flagstones across the city to mark historical LGBT+ places of interest. You can take a walking tour of Manchester LGBT+ heritage by following the rainbow flagstones.