In the UK, men are only around half as likely as women to access psychological therapies, and it's also believed they are less likely to speak to family or friends about mental health issues.
At MSV, we want to help promote positive conversations and end the stigma of talking about Mental Health. Executive Director Matt Jones, shares his personal story on International Men's Day to help encourage more men with open up about their mental health.
---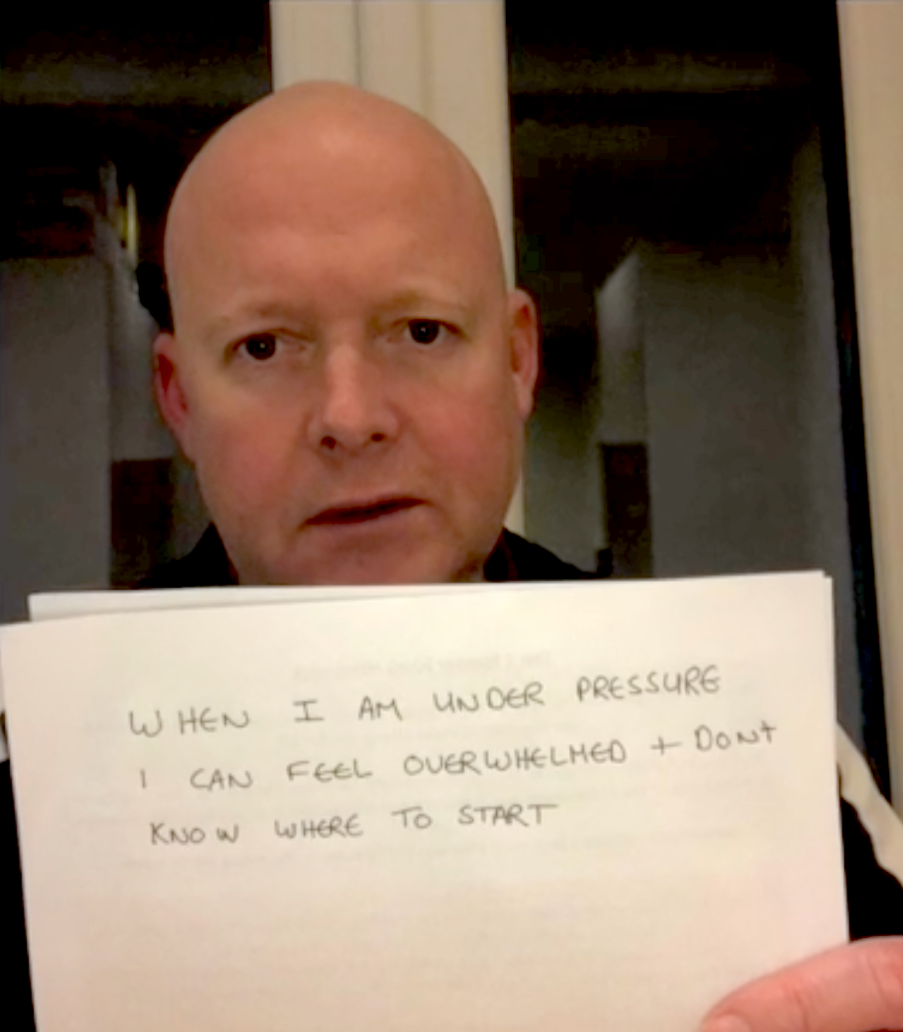 .. acknowledging there may be a problem is half the battle and nobody needs to suffer in silence in this day and age.
Matt Jones, Executive Director - Customers
As a young boy growing up amidst a backdrop of personal tragedy (my Gran drowned in a boating accident) and in a family where there was lots of pressure on me to succeed and do well, I can remember feeling slightly disquieted and anxious during my childhood and into my teens for reasons I could not quite put my finger on.
This feeling continued with me into my 20's but I pushed it to the back of my mind because as a young man I didn't want to open up and admit that actually, I was struggling.
Superficially, life was going quite well for me, I'd graduated from university, found a career in housing that I loved, had met my now wife, bought a house and settled down. All the things that you are supposed to do. Life was great for an outsider looking in, my first son came along who was quite poorly for a couple of years, my career went from strength to strength as my wife and I sought to balance our careers with having a young family. And then out of nowhere my mum and role model was diagnosed with early-onset Alzheimers at the age of 60, a life change that shook me to the core.
It was at this point that I realised that I was not alright and hadn't been for some time. It was difficult to admit this as a man but it required me to seek some professional help to cope with the cards I'd been dealt and to open up to those closest to me. With their help, I began to look at the practical things I could do to help me cope with life. I realised that my self-care had really lapsed as had my ability to find any downtime when I wasn't constantly on the go whether that be in our out of work. I have a tendency to try to be all things to all people and found that being able to be still and not constantly 'doing' is something that's really difficult for me.
It's been a hard habit to break and something that I am still working on with the help of an external mentor. When I am anxious or stressed, I also tend to fear the worst and over analyse and I've found that talking things through and focusing on the things I can change & influence has helped a great deal in that regard.   
In terms of how I am now, like many people, lockdown has been a struggle, particularly working at home with 3 young boys at home for the first 3 months. I miss the regular face to face human contact with colleagues and people generally, I miss my old life that I took for granted and I miss my mum who passed away finally in a care home as we went into the first lockdown. Some days can be a bit of a grind and every day can feel the same but I try to break up my routines where I can, make sure I have some time for myself, even if it's a cup of tea in the morning or reading a book for half an hour at night. Getting pleasure from small things is important and for me getting outside each day, getting some fresh air and moving are all key to this.  It's difficult when we are so busy with virtual meetings but staying active is vital to my wellbeing so it's something that I have to take care of along with everything else. 
It took quite a while for me to recognise that mental health is a real issue in much the same way as physical health and has to be looked after and considered in much the same way. As a male growing up with all of society's expectations around how men are supposed to behave, breaking rank can be tough. But for those who are struggling, I'd say reach out to somebody whether that be a professional, partner, friend or colleague. Somebody will be able to help and you are not on your own, acknowledging there may be a problem is half the battle and nobody needs to suffer in silence in this day and age. I have 3 young sons now and I worry about the world they are growing up in on many levels. By being open about my own mental health I hope to show them that it's ok for them to be open about theirs, kindness is important and if you can't be kind to yourself, what real hope do we have at being genuinely kind to anybody else.
---