Anyone can be affected by Domestic Abuse. 
Domestic abuse is not always physical - it can also be emotional or sexual. 
Remember, you are not alone.  Please ask for help - there are many services and organisations who can support you.
Get help from our Community Safety Team by calling 0161 226 4211, or contact the support services and organisations detailed below.
If you are finding it difficult to report domestic abuse, many pharmacies have safe spaces where you can get information about support and make calls. Visit the UK Says No More website for more details. There are also useful resources below which can help make it safer for you to report domestic abuse.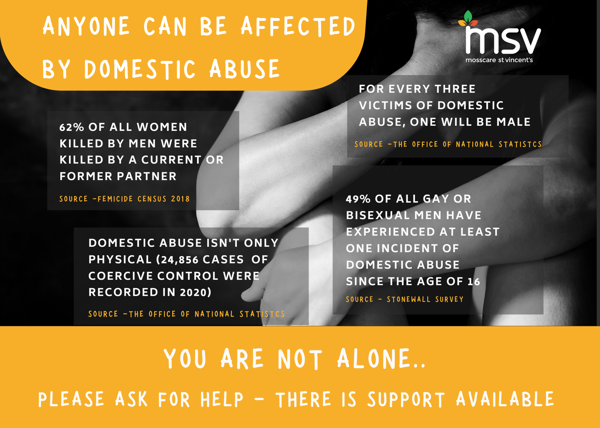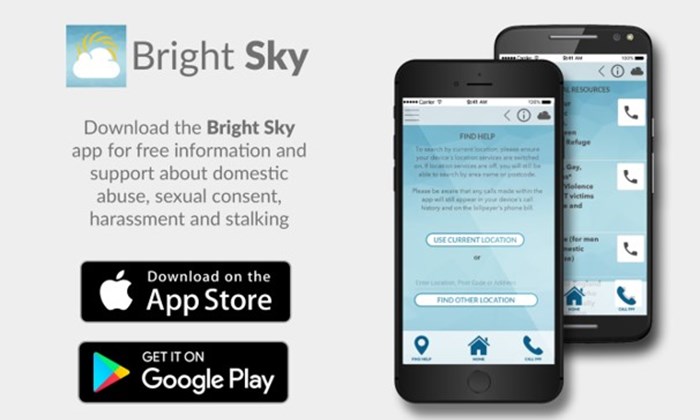 Useful Resources:
Bright Sky App – Free to download onto your mobile. The App disguises itself as a weather app and can record domestic violence, get help for yourself or others and has other useful resources.
Signal for help – spending more time at home, can be challenging for those in domestic abuse situations with their partners at home. The 'Signal for Help' is a non-verbal way someone can discretely signal they're in a domestic abuse situation and need help.
Ask for A.N.I at a pharamacy - If you are experiencing domestic abuse and need immediate help, ask for 'ANI' in a participating pharmacy (sounds like the name Annie). They will offer you a private space, provide a phone and ask if you need support from the police or other domestic abuse support services.
999 55 calls – Make Yourself Heard – if you need to call 999 but it's too dangerous to speak, you can safely alert police that you need help by listening to the call handler and responding by coughing, tapping the keys if you can and then pressing '55' when prompted by the automated Silent Solution system. This will alert the police that it is a genuine 999 call and that you need urgent help.