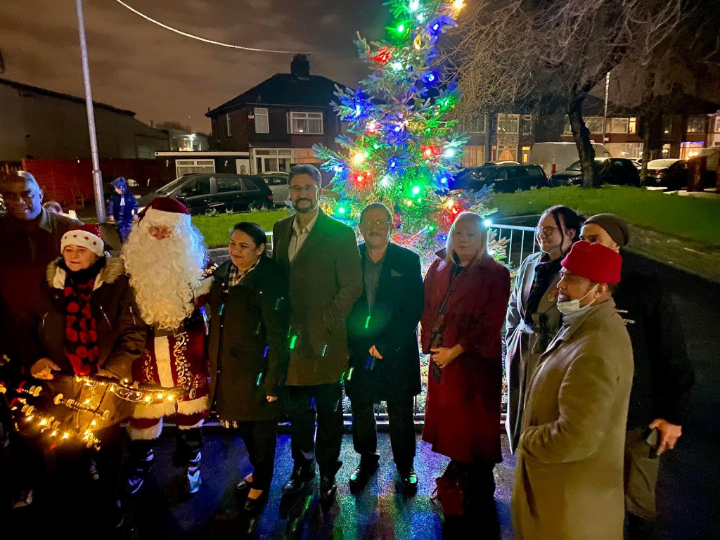 ---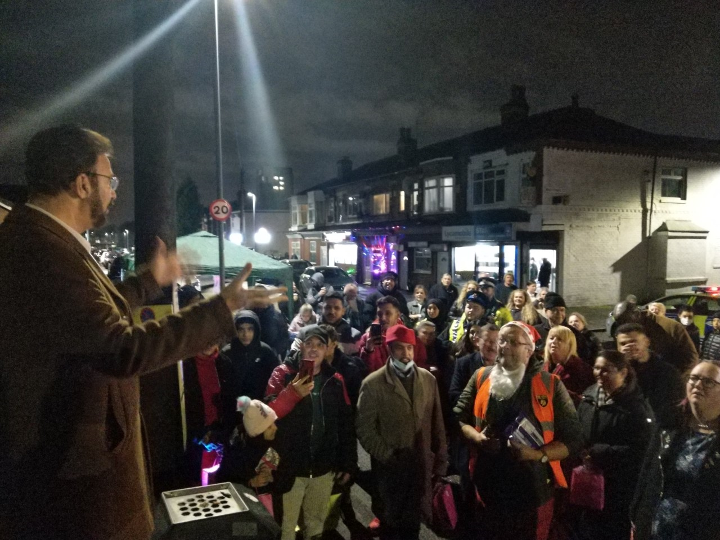 The memorial garden on Constable Street was recently renovated including the planting of a living Christmas tree, led by MSV's development team.
Since the completion of the project, two events have been held at the site. Most recently, the official opening event was held earlier this month, with a Christmas light switch on and ribbon cutting to mark the opening of the new garden. Guests included MP Afzal Khan, local councillors, various community groups and residents from the Abbey Hey area.
The event attracted over 300 people who very much enjoyed the festivities.  Kaffe Kaka supplied various hot drinks, Santa Claus distributed selection packs to children and families and local business Glam Fam prepared over 100 goodie bags. Thanks to all who helped make the celebration such a success!
There is a strong desire from the Abbey Hey residents for these events to continue and we hope there will be many more opportunities to come. Knowing this area needs much love, partners and residents are committed to holding regular Christmas light switch - ons, as well as other key events to bring the community together.
Big thanks goes to our proud sponsors who include Watson Homes, Greater Manchester Police, Manchester City Council, and One Manchester.  Collectively just over £26k was spent on this development project.  We invite anyone passing the area to experience this tranquil space, to sit back and enjoy.