Around 1 in 3 people with coronavirus show no symptoms. Twice weekly rapid testing for those without symptoms is a vital tool in helping to identify cases of coronavirus we would otherwise not find.
Free testing is now being offered to everyone, with people encouraged to take regular tests (twice a week) to help prevent outbreaks and reclaim a more normal way of life.
Getting into the habit of regular testing as part of our everyday lives and will help us all to play our part and do what we can to protect each other. Please remember you still need to be tested even if you have had your COVID-19 vaccination.  
Taking a rapid Covid test is easy. You can take the tests at home and either order kits online or collect them from a growing number of sites across Greater Manchester.
Do not use a rapid lateral flow test if you have COVID-19 symptoms. Instead, order a PCR test and self-isolate.
If you've been told to self-isolate by NHS Test and Trace, or are caring for a child who's self-isolating, you may be eligible to apply for financial support on the gov.uk website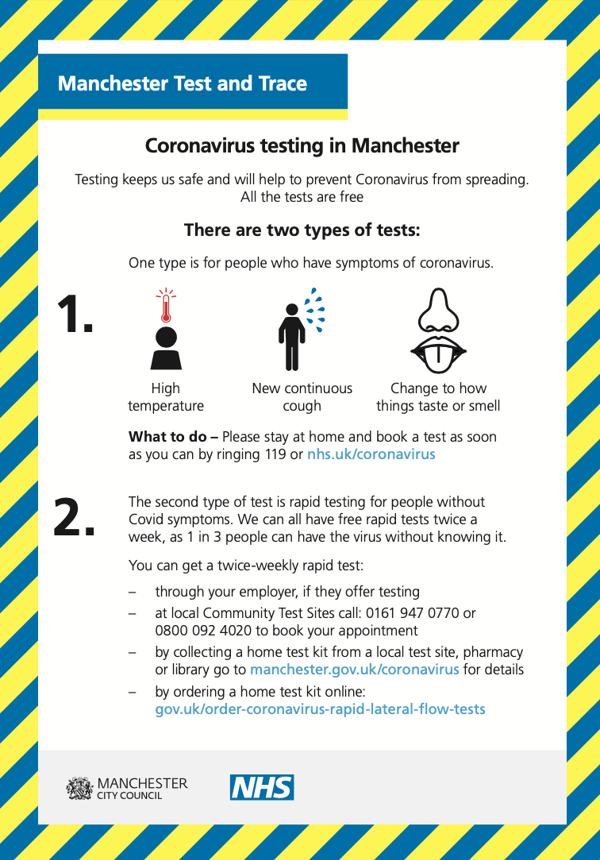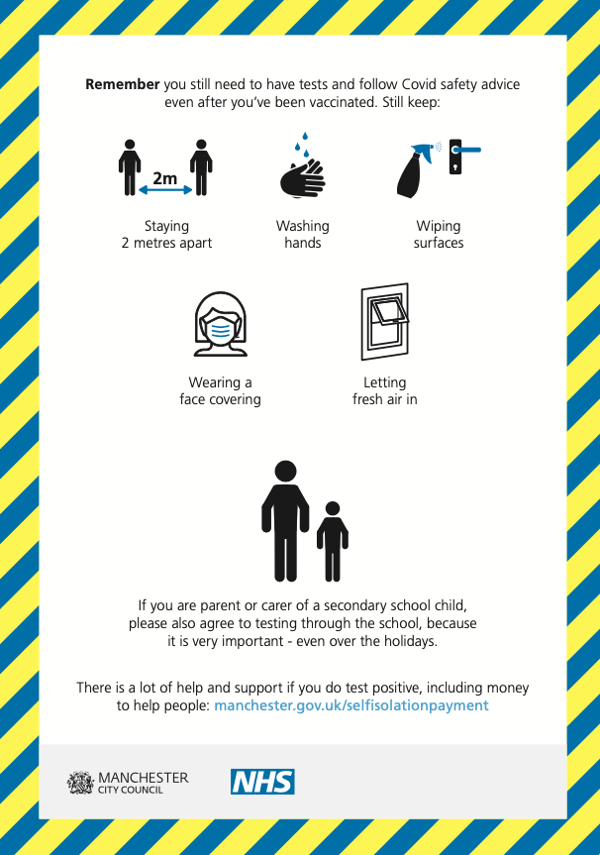 ---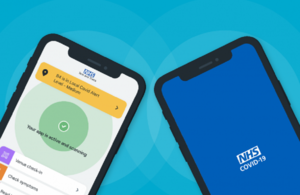 Protect your loves ones. Download the App
The NHS COVID-19 app, available to download free from the Google and Apple app store, is the fastest way to see if you're at risk from coronavirus. The faster you know, the quicker you can alert and protect your loved ones and community, helping to stop the spread of coronavirus.