Enhanced Covid-19 testing is being rolled out in parts of Bolton as part of a coordinated response to rising infection rates in the borough.
Everyone living or working in Rumworth, Deane or Great Lever areas is urged to attend a Mobile Testing Unit (MTU) in the coming days to help identify asymptomatic people who may be spreading the virus without realising it.
By far the best way to protect yourself from the virus is to:-
continue with regular hand washing, maintaining social distancing even when meeting others outdoors, wearing face coverings and letting fresh air in
have the vaccine when invited to attend and book a test immediately if you do have symptoms.
These remain the best defense against the virus spreading.
Enhanced testing:
Anyone who is living, working or studying in Rumworth, Deane or Great Lever who does not have Covid-19 symptoms is strongly urged to attend on MTU this week for a PCR test.
MTUs have been deployed at:
Memory Lane Wedding Venue, Gilnow Lane (BL3 5EL)
Makkah Mosque, Grecian Crescent (BL3 6QU)
Home PCR test kits will also be available for collection and return at:
Deane Road Temple (Shree Swaminarayan Mandir), 161 Deane Road (BL3 5AH)
Anyone with Covid-19 symptoms should book a test as normal through the national portal and attend one of the regular PCR testing sites or, order a home test kit.
Anyone with a positive PCR test in the last 90 days does not need to attend an MTU.
Testing, in combination with measures such as hands-face-space and following national guidance, will help stop the virus from spreading.
Anyone who tests positive must self-isolate immediately and pass on their contacts' details to NHS Test and Trace.
Financial help and other support are available for those asked to self-isolate through the Government's Test and Trace Support Payment scheme.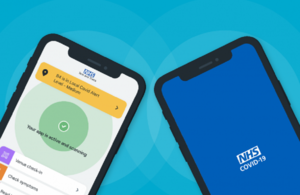 NHS COVID-19: contact-tracing app from the NHS
The new NHS COVID-19 app is now available to download for free in England and Wales. It is the fastest way to see if you're at risk from COVID-19. The faster you know, the quicker you can alert and protect your loved ones and community.

The app has a number of tools to protect you, including contact tracing, local area alerts, venue check-in, symptom recorder and testing services. Download free from the Apple and Google app store.