We aim to provide the best possible service to our customers, but we understand that sometimes things go wrong.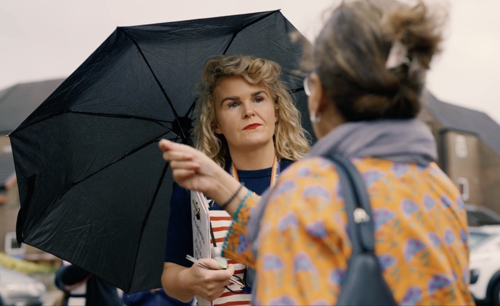 We welcome your feedback so we can learn and improve, and we will work to resolve concerns or complaints at the first point of contact with you.
MSV regards a complaint as an expression of dissatisfaction by any customer, partner, or other member of the public about our work, when we have not dealt with a situation adequately.
Examples of when you may wish to make a complaint are when:
You think we have not acted as quickly as we said without a genuine reason.
We have not followed our policy or procedure regarding the service you receive.
You think you have been treated unfairly or impolitely.
Our services have fallen below the levels we would expect.
If you are not satisfied with the outcome of your initial contact or we are unable to resolve any concerns or complaints at the first point of contact and to your satisfaction, we will log a formal complaint:
We will listen to your concerns and use your comments to help improve the services to you.
We want to ensure that you are treated fairly and with respect and our staff are polite and take your complaint seriously.
We want to treat your concerns confidentially and without discrimination or prejudice.
If we have done something wrong, to provide an apology or feedback.
We want to keep you up-to-date with how your complaint is progressing throughout the process and, where necessary, we will do this with regular telephone updates.
We will provide feedback on changes we make. 
---
There are 3 Stages to the Formal Complaints Procedure. 
Click below to find out what you can expect at each step of our complaints process.
There are a number of ways you can make a formal complaint.

1. By post: simply fill in the form on page 4 of the Have Your Say customer information leaflet and return it to: MSV Housing Group, 7th Floor Trafford House, Manchester, M32 0RS.

2. By phone: Call us on 0161 226 4211 (Mon to Fri 8.30 am - 5 pm)

3. By email: Send the details if your complaint by email to: complaints@msvhousing.co.uk

4. Online: Complete the online 'Contact Us' form on our website.
Once we receive your complaint the following steps will be taken:
We will acknowledge your complaint within 24 hours
We will assign the complaint to a named handler
We will contact you to discuss the complaint and what you think the resolution is
We will keep you up-to-date throughout the process
We will respond fully to your complaint within 10 working days. If we can't do this within the 10 day period we will contact you to let you know we need more time.
If we uphold and resolve your complaint, it will be closed unless you tell us you would like to escalate it to the next step.
If you have escalated your complaint or we have not been able to uphold and reach a resolution with you, the complaint will be escalated to the second step.
We will acknowledge the escalation of the complaint within 24 hrs and it will be passed to the Head of Service who will review the matter during 10 working days of what we call the 'period of challenge'.
They'll make contact with you to discuss the complaint and our initial response. If they can't complete the review within 10 working days, they will contact you to let you know that further time is needed and agree a new deadline for a full response with you.
If you remain unhappy after receiving a full response, you can tell us to escalate it to the third and final step of our process.
You'll receive an acknowledgement advising who is handling the complaint which will be one of our Executive Directors.
Contact will be made with you to discuss your complaint and understand what you believe is required to reach a resolution.
A hearing will be arranged with the Executive Director and a second person. The second person could be an MSV Customer or another Executive Director.
We operate virtual reviews as a matter of course but in some circumstances, we'd convene a meeting. We aim to take 10 working days, from escalation to the final stage, to the outcome following the hearing. This can vary depending on your availability and that of a second Executive Director or MSV Customer. You'll be kept up-to-date throughout the process and if we need more time, we'll agree that with you.
At that point, you will have exhausted MSV's complaints procedure and you can approach the Housing Ombudsman if you remain unhappy.
---
The Housing Ombudsman's Complaint Handling Code
We have updated our complaints procedure to follow the Housing Ombudsman's Handling Code and self-assessed our performance for 2020 and 2021. 

Read or download our self-assessments in the related documents below: